Santiam Physical Therapy opened in Lebanon in early March 2003 but we quickly outgrew the small space we had leased on South Main Road. In August 2005 we moved to our current location on Grant Street. This more than doubled our treatment space, and in order to keep up with community's response to our service, we needed to double our staff as well.
Here at Santiam Physical Therapy, we are driven by our mission statement to provide physical therapy in a professional, caring, and pleasant environment. Our entire staff works hard to provide a patient-first atmosphere in which your comfort and care are our primary concern. Your satisfaction is how we define our success!
Our trained physical therapists use safe and effective evidence-based physical therapy. Education is important to our staff so each therapist attends continuing education courses, seminars, and classes. This ensures that our therapists know the latest and most effective techniques in the field. All of this means a more efficient, effective, and comfortable recovery for you!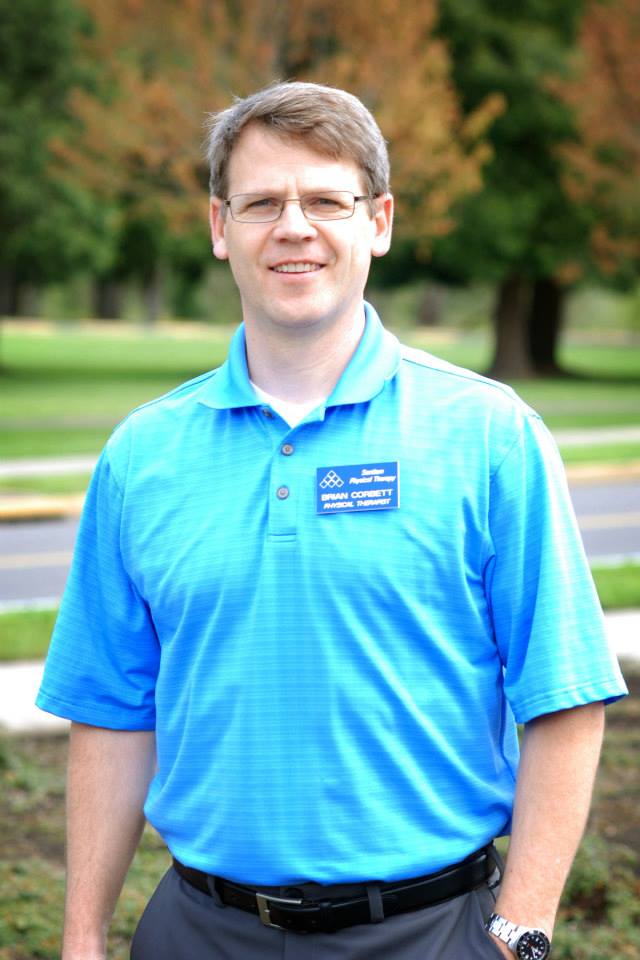 Brian Corbett
Physical Therapist
Brian was raised in Salmon, Idaho, working the farm, running cross country, and playing basketball, along with a little fishing and hunting. He completed his formal physical therapy education at the University of Utah before taking his first physical therapist position at Barrett Memorial Hospital in Dillon, Montana. These first 5 years of experience introduced him to inpatient and outpatient care, long-term care, pediatric care, and home health physical therapy. He then joined the Institute of Physical Therapy in Lewiston, Idaho to pursue specific skills and experience in outpatient orthopedic physical therapy. This additional experience prepared him to join Columbia Physical Therapy and open Santiam Physical Therapy in Lebanon in March of 2003. These past 12 years in Lebanon have been very fulfilling professionally and have allowed him to serve the community in various ways, including assisting in coaching sports teams, volunteering in the schools, and serving in his church.
His wife, Peta, is a constant support for all of his professional and personal endeavors. Married since 1992, they are the proud parents of three: Marli, Marcus, and Mya. He has returned to some semblance of his childhood life on the farm on a small property out of town. For relaxation, he sits on a tractor, takes a run, plays some basketball, gardens, landscapes the property, and occasionally grabs a fly fishing rod. He loves the green of western Oregon and having the trees, the mountains, and the ocean all close to home.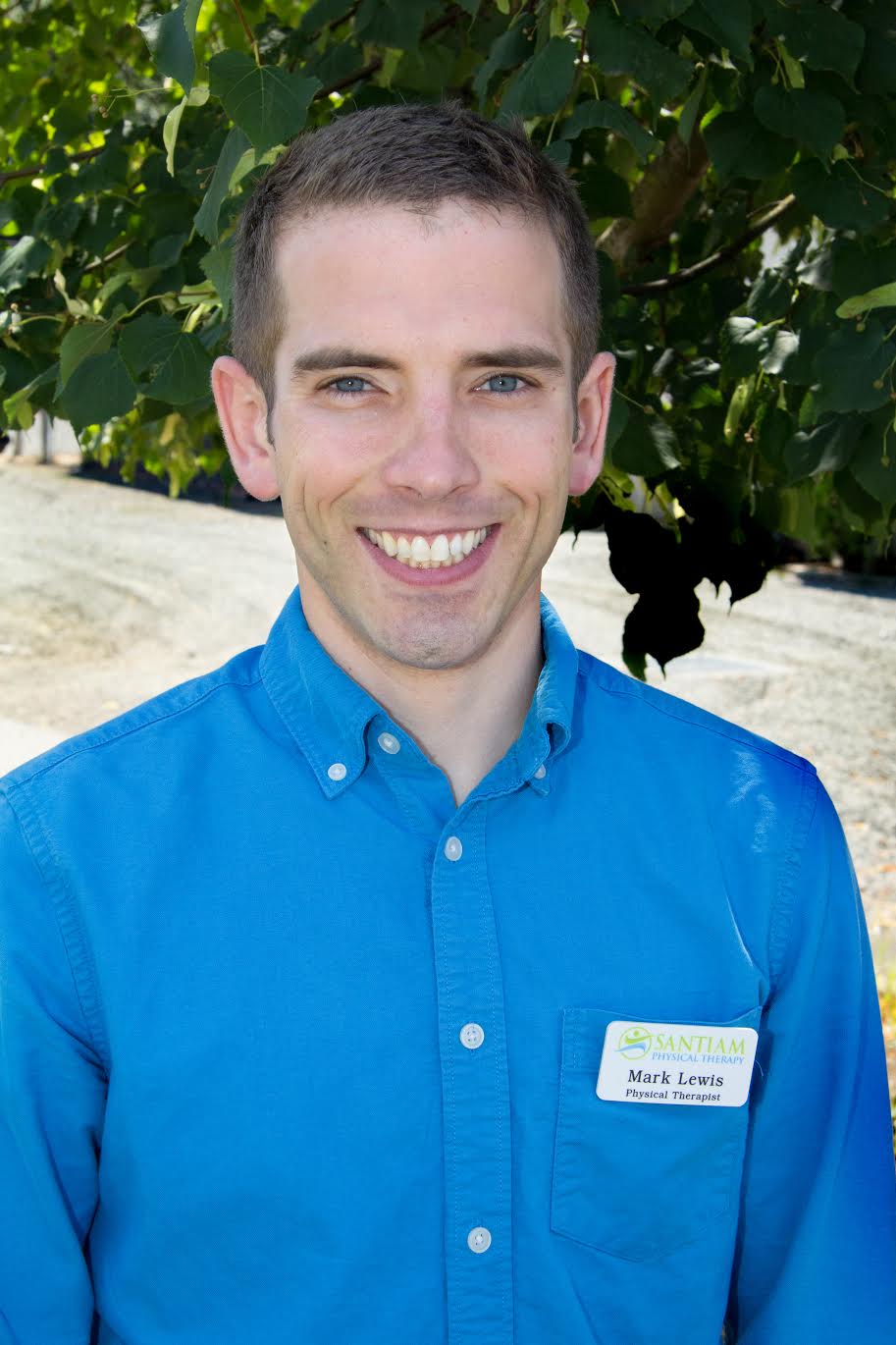 Mark Lewis
Physical Therapist
Mark was raised nearby in Sweet Home, OR, as the youngest of 9 children.  His mother was an elementary school teacher and his father ran the family auto parts store that catered to the local timber industry.  Mark kept busy with multiple sports, school leadership, Scouts, and part-time work.
He spent 2 years in Uruguay as a missionary and earned a college minor in Spanish after his return.  His interest in anatomy and human function led him to a BS in Exercise Science through Brigham Young University.  After much observation of the profession and its positive influence on family members, Mark decided to pursue an education in physical therapy.  He was drawn by the opportunity for one-on-one collaboration with patients which he finds truly fulfilling and motivating.  He completed his graduate training at the University of Utah, where he eagerly pursued opportunities for extra experience in various settings including spinal cord rehabilitation, pediatric neurologic trauma, and the student-run pro bono clinic.
Mark's greatest accomplishment to date, however, has been marrying Katie Dayley of Fruitland, ID in 2012.  Mark and Katie recently welcomed a beautiful baby girl who fortunately looks just like her mother.  They enjoy hiking, biking, music and spoiling their baby.
Sheri
Office Manager
Sheri has been employed with Santiam Physical Therapy for over 9 years. She began as an Office Assistant and cross-trained as a Physical Therapy Aide. The last 8 years have been spent as our Office Manager. She handles all the fundamentals of running the front office and is the first smile you see. Her goal is to help everyone have a good experience in our clinic. In Sheri's free time she enjoys trips to the beach, family time, crafting and reading.
Vicki
Physical Therapy Aide
Vicki has been with Santiam Physical Therapy for over 7 years as a Physical Therapy Aide. She helps patients with their basic needs during their appointment, assists Brian and Mark with physical therapy procedures/exercises and helps in any way she can to make the patient's time in our clinic a positive experience. Vicki's favorite things to do in her free time are scrapbooking and nature hikes.
Cynthia
Physical Therapy Aide
Cynthia has been a Physical Therapy Aide in our clinic for 4 years. Cynthia's favorite pastimes are camping, horseback riding and drawing.
Chantell
Physical Therapy Aide
We are glad to have Chantell join our team as the newest aide. She lives on a farm and in her free time enjoys gardening and creating cards.