Frequently Asked Questions
Does physical therapy hurt?
For virtually all patients, no. "No pain, no gain" is not true for most. You might develop sore muscles from using muscles that you haven't used, or that are weak. Similarly, stretching a joint to improve range of motion can be uncomfortable.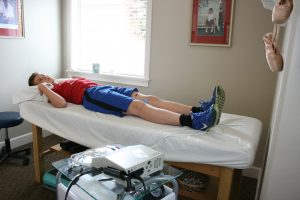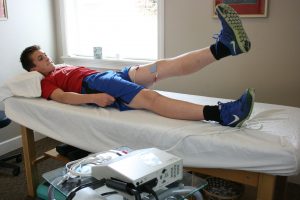 Who chooses which physical therapist I go to?
The choice is yours. Your physician will likely give you a recommendation or a listing of physical therapists in the area. Your insurance company may also guide you as to which physical therapists are "in network" for your insurance plan. However, the choice of where you receive physical therapy is ultimately up to you. If you have a specific request, you will need to let your physician know. For a list of the insurance companies we accept, click here.
How do I arrange an appointment?
Simply call us to make your first appointment. Our clinic hours and location can be found
here
. Our office staff is ready to help you set up your first appointment.
What should I bring with me?
You will need to bring your insurance card, driver's license, prescription, and any
forms
you may have downloaded from our site or that may have been sent to you for your first visit.
Will my insurance cover physical therapy?
Most insurance companies cover physical therapy. We recommend that you contact your insurance company and ask for physical therapy outpatient benefits. We will also verify your insurance coverage before your first visit.
What should I expect on my first visit?
On your first visit, we will perform an examination/evaluation to determine what deficits and/or problems you have that can be addressed with physical therapy treatment. The evaluation involves a thorough history, a systems review, and tests and measures that allow us to get a more specific understanding of your condition. Your physical therapist will make a clinical judgment as to your diagnosis and prognosis. A treatment program will be developed to resolve the problems identified and to reach the goals you set with the physical therapist.
What types of interventions may I receive?
The interventions you receive will depend on what the physical therapist finds in the examination/evaluation. Most physical therapy plans will include four categories of interventions: First, manual therapy which is hands-on treatment by the physical therapist. Second, exercise to improve strength, flexibility, balance, and coordination or a combination of all four. Third, modalities if needed such as heat, ice, electrical stimulation, ultrasound, and traction. Fourth, functional training including patient education.
How long is a typical treatment session?
Treatment sessions take from 45-60 minutes. Your first visit may take a bit longer due to the process of the initial evaluation.
What if I have an increase in symptoms?
If you have increased symptoms, please call your physical therapist. When you call the office, please be sure you explain to the office staff that you are having an increase in symptoms. The office manager will alert your physical therapist. The physical therapist will review the information and will give you a call back that same day.
Are Physical Therapists licensed?
Yes, all physical therapists are required to be licensed by the state in which they work, and licenses should be prominently displayed.
What should I wear to my physical therapy appointments?
In general, wear comfortable clothing to physical therapy. Clothing should allow access to your injured body part. You can bring clothing with you if you need to change once you are here.